Electrician · Heating, Ventilation & Air Conditioning Service · Home Security
Domestic, Commercial and Industrial electrical services.
Solar Arrays, Commercial and Residential Solar. Years Of Experience.
Air Conditioner and Heater installations and maintenance.
Circuit TV Cameras and alarm systems for your home and business security.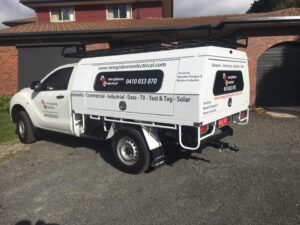 NG Electrical is a team of professional electricians who service Melbourne's Western Suburbs, Macedon, Gisborne and surrounding areas.
Our aims are to:
work with our clients, authorites, contractors and suppliers to provide services that meet their specific needs.
develop long term relationships to ensure the best outcomes for our clients, authorities and our company.
deliver our jobs to clients on time, to requirements and on budget.
providing evidence throughout that all works have been completed in accordance with the clients and local authority requirements.
identify and manage any risks associated with our work.
provide a safe, healthy and environmentally friendly workplace, including depots, workshops and on work sites.
strive for continued improvement of service delivery through measurement of waste, rework and client satisfaction.
comply with relevant authority, regulatory and statutory requirements.
provide the necessary resources and commitment to ensure these policies and objectives are met.